Indulge in the epitome of convenience and opulence as you embark on a remarkable journey to Samphire Rottnest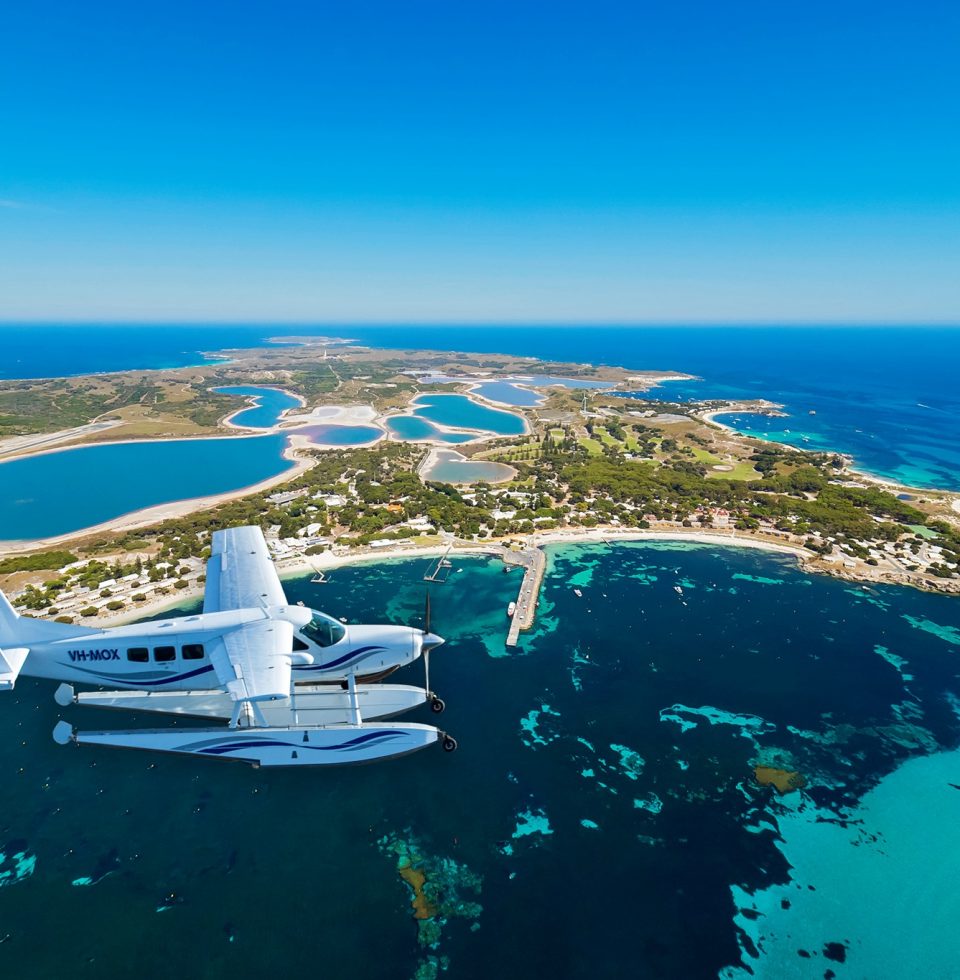 Swan River Seaplanes – Return Travel
Indulge in the epitome of convenience and opulence as you embark on a remarkable journey to Samphire Rottnest – your adventure begins with the allure of a seaplane flight. Discover the pinnacle of travel sophistication with Swan River Seaplanes, your exclusive gateway to a world of elegance and efficiency.
Step aboard a seaplane, a sanctuary of comfort and style that accommodates up to 12 passengers along with their luggage. Unveil a new era of exploration, where every moment of the journey is as exceptional as the destination itself. With a journey that mirrors the allure of the Maldives, you'll descend gracefully onto the tranquil waters of Thomson Bay, a grand entrance that sets the tone for your idyllic escape.
Embrace an itinerary tailored to your travel needs, with seaplane flights seamlessly synchronized to coincide with check-in and check-out times. Your voyage aligns with your schedule, allowing you to savour every moment of your journey to the fullest. Yet, the true allure of this escapade lies beyond convenience – it's the unique perspective you gain from the skies that completes your Rottnest Island adventure.
Your journey to Samphire Rottnest is more than just transportation; it's a celebration of elegance, convenience, and the sheer splendour of discovery. Uncover the island's essence from above and make memories that will linger for a lifetime. Book seaplane flights with your accommodation and elevate your journey to new heights.
Barefoot Luxury
Experiences you may like