The Christmas and summer periods are a time for relaxing, slowing down, and enjoying some much-needed rest with family and friends.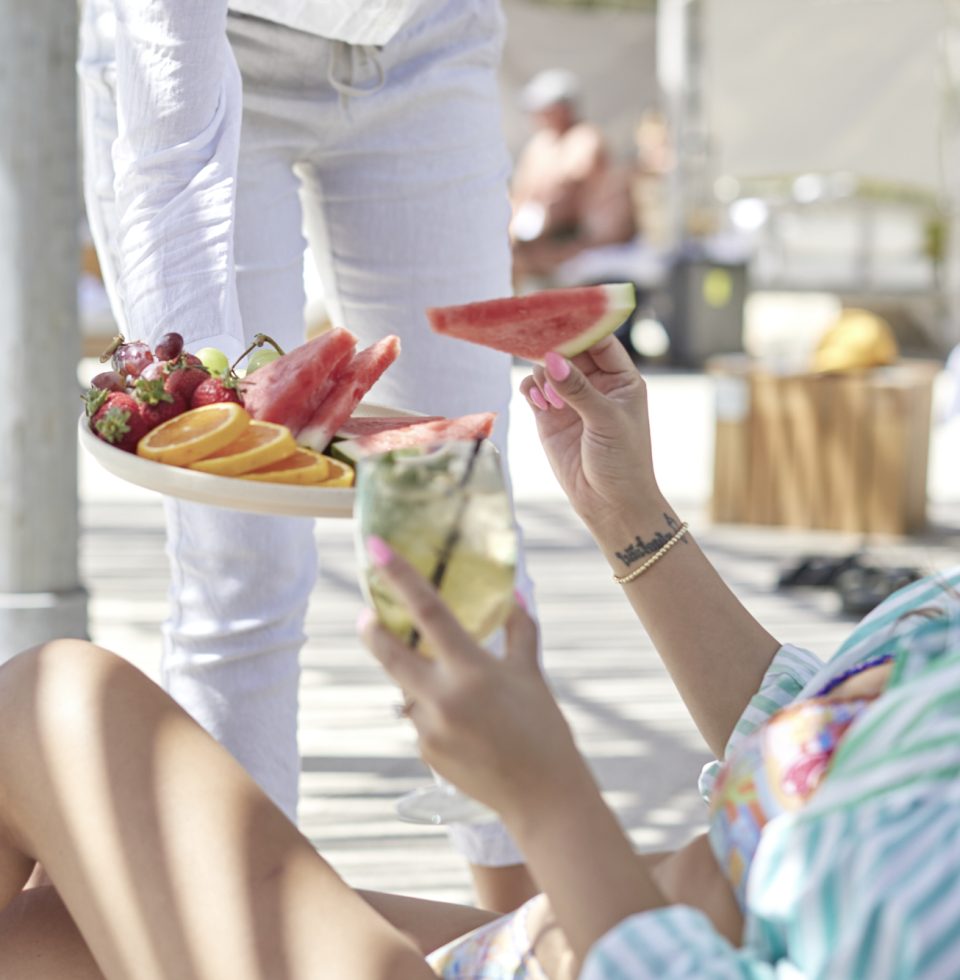 But it doesn't always happen that way, does it? Between family commitments, friend catch-ups, and planning for Christmas Day, life can get surprisingly busy.
So this summer season, why not try something different?
Get away to a world-class holiday destination. A secluded island, full of natural beauty, away from the crowds of last-minute Christmas shoppers and Boxing Day sales. Away from the heat of the suburbs.
Discover an island retreat that's much more peaceful than trying to navigate Kwinana Freeway on Christmas Day. An escape that's cooler than your parents' backyard, surrounded by striking white beaches and warm, turquoise water.
This year, spend Christmas on Rottnest Island. It's the perfect summer getaway—and one that frees you up from worries about hosting.
Take it easy this Christmas
You deserve to treat yourself this Christmas, with the perfect holiday destination getaway that's less than an hour away.
Samphire Rottnest is the ideal place to enjoy the holiday season, while also being just a step away from the beach.
Trade busy lounge rooms full of extended family with spacious holiday suites, featuring elegant wood panelling and high ceilings designed to compliment the beautiful natural surroundings and channel the cooling island breeze.
Wake up to either beachfront or poolside views; roll out of bed and descend into two sparkling lagoon-style pools, or spend the day lounging in the sun with a book.
And forget about catering for a party. Indulge in amazing food and drink options to kick off the holiday in style.
Sumptuous food and drink options
Samphire Rottnest's Bayside Bar
Samphire Rottnest's Bayside Bar is your first port of call. With bespoke cocktails, a selection of local beer, wine, and spirits, and views of Thomson Bay at every angle, it's the perfect place to absorb your coastal surroundings.
The Beach Club
Feel the sand between your toes at The Beach Club. An idyllic beachfront bar featuring our favourite cocktails and drinks menu, with access directly to the beach and a selection of comfy chairs to sink back into after a swim.
Isola Bar e Cibo
Enjoy a touch of Italy on the WA coast. Isola Bar e Cibo embodies the relaxed Italian approach to dining. Plating up elegant meals with a focus on simplicity, made with fresh, high quality WA produce, with a drinks menu to match any occasion.
Pair house-made antipasto with a Limoncello spritz, or tuck into Shark Bay crab taglierini with an Italian pinot grigio. Isola is a sophisticated Italian experience steeped in good food, good drinks, and good times
Lontara
Escape further into the island lifestyle. Lontara dishes up flavourful South-East Asian fusion cuisine, utilising the finest WA ingredients. Think small share plates and mouthwatering dumplings; charcoal-grilled fish and Indonesian-inspired curries. This is heartfelt food that's designed to be shared.
Looking for a classic feast? Spend your Christmas Day at Hotel Rottnest
Discover one of Rottnest's most iconic dining spots. Hotel Rottnest is proud to offer food and drinks that are carefully chosen to perfectly compliment the hot WA summers.
While Hotel Rottnest is known for its classic pub favourites, it's also the perfect place to create unforgettable Christmas memories.
Let Hotel Rottnest take care of Christmas Day for you. Just minutes from the front door of your Samphire accommodation, Hotel Rottnest is putting on a special Christmas Day Feast.
With a range of classic Christmas dishes, albeit with a Rottnest twist, this is the way to get into the spirit of the season without having to spend your day cooking and cleaning up.
Prices start at:
Adults (+13yrs) – $220
Children (6yrs to 13yrs) – $60
Plus, add a 2hr Beverage Package – $90
Seating times are at 11.30am and 1.00pm, so whether you like to get started early, or prefer to while away a Christmas afternoon with good food and good company, it's a unique experience that's sure to become a favourite holiday memory.
Enjoy something a little different with a curated South-East Asian inspired menu at Lontara
Not as much a fan of the old classics? Samphire's very own restaurant Lontara is also offering up an unforgettable Christmas experience, featuring the finest West Australian seafood and a curated menu inspired by the vibrant flavours of South-East Asia.
Plus, there'll be a visit from Santa. What more could you ask for?
Prices start at:
Food only – $260pp

Add on the Beverage Package – $95pp

Children  (4yrs to 13yrs) – $60pp
With options to suit every palate as well as gluten free, nut free and vegan options, lunch at Lontara will ensure that your Christmas experience will be one to remember (and for the good reasons!) View the menu or book your table.
What else to do on Rottnest during the summer holidays
With Christmas sorted, you're free to spend your time how you want to.
There's plenty to do on Rottnest to fill in your days. With 63 stunning beaches and 20 bays to explore, you can spend your days lounging on the beach, snorkelling and swimming, or playing beach cricket with the family.
Get out and about and explore the island by bike or Segway. Take a tour of the lighthouses, or venture underground into the tunnels beneath the Oliver Hill gun emplacement. Or for the thrillseekers among us, take the plunge and see the island from the air with Skydive Geronimo.
A great place to kick off your holiday is at Wadjemup Museum, where you can learn about the island's history. Or take a unique cultural perspective with a Wadjemup Aboriginal Tour.
But we all know that holidays should be relaxing, too. So when you're tired from all that exploring—or you just prefer to take it easy—indulge in a relaxing Samphire massage. Discover deep tissue treatments, warm body scrubs, and facials in the comfort of your own guest room.
Your Rottnest Island accommodation is sorted, too
Make this Christmas and summer holiday period as relaxing and stress-free as you can. Come and celebrate the season with Samphire Rottnest, and book your stay with us. Close to mouthwatering dining options, and just a few short steps from stunning white sand and crystal clear water, it's the perfect accommodation to make the most of your time on the island.
And better still, you don't have to clean up after the family.